標題: Going to movies, for Takeshi, his fans, and movie lovers [打印本頁]

---
作者: Rui 時間: 2015-9-5 00:42 標題: Going to movies, for Takeshi, his fans, and movie lovers

Hi Takeshi,
Greetings!
In this thread, Let's take a virtual random stroll into the cinema, and flip through news related to movies. I will also write my personal review on movies I enjoyed and your work. It's a homage to movies and your growing body of work.
Movies can be so trivial, relegated to the "entertainment" section at the back of newspapers. But, looking at it another way, it can be pretty important. It's many people's favorite pass time. It can entertain, educate and engage. It is an experience, some short-lived, others lingering and thought provoking. It allows us to get in touch with our own feelings and imagination. I know of many men who would never cry, except when watching movies. And thankfully, they would even tell their friends and coworkers they were moved to tears and recommend a movie. My coworker who is a father in his 50s recently told me he was most moved by a scene in Inside Out when the imaginary friend helped Riley up the mountain...(no more spoilers here, you have to watch it if you haven't yet). So I'd argue for our society, movies are even more important to men than to us ladies, because it's a safe way for them to get in touch with their feelings and dreams (a little tounge in cheek
. As for me, I cry at movies all the time. I used to be a little embarrassed, but not any more because it makes me feel alive and balanced.

Because of work and family, I would post when I can. And it would be kind of random, since I won't spend time organizing topics, rather save time for content. Today is a good start. I am taking a day off, sitting in a coffee shop reading newspapers.

There was a recommendation on WSJ this morning on Redcliff, international version it's getting released in blue ray. I preferred the longer 2 part version. (More later on the movie in future postings).
There was also an article about Richard Geer making a new movie about homeless in New York City. He dressed up as a homeless man and shot in a morning with a very long hidden lense. Nobody even noticed him, no one made eye contact. He held a coffe cup, and got a dollar and change. Because he was invisible, no one recognized him. Some thoughts ran through my head. The people I pass each day on the way to work. A few times I helped, most time I did not. At college, I gave money to some panhandlers, then found out in the local newspaper that panhandlers made 60% more than I did as a poor graduate student in a liberal college town and my friends laughed at me... In a very very cold evening 2 winters ago, I felt compelled to talk to a woman who was sleeping over a heat vent, because it was so dangerous. I asked her how I could help to get her to a shelter like getting a taxi for her. All she wanted was a cup of hot coffeeand she asked very politely. I never saw her again after that, I hope she went to a shelter. A Reminder to ourselvesthat even though there is no easy and good solutions about homelessness, we should not be content that we already volunteered or given to charity, human interaction sometimes is more important than dollars.
Which also reminds me of my first Takeshi movie's opening scene. My introduction to you was Lost and Found, the only movie of yours I was able to see on a big screen (sadly), at International movie night in college. With the sad and beautiful song of "Dance me to the End of Love" by Leonard Cohen in the background, the opening scene was black and white, showing HongKong's street life. Old men and women, kids, most of them poor and trying to get by. A great way to show multiple points of view, it could be audiences' POV, Mr Worm's, or Lam's (Kelly Chan). At the same time it introduces us to the poorer section of HongKong, where Mr. Worm works, helps, and most importantly he interacts with many marginalized people. That's why his character was so likable, he treats all these marginalized people like real human beings. That's when I became a fan. Worm was eanest, shy, a little eccentric and with a heart of gold. my favorite scene:
Worm visiting Lam in the hospital. You did the scene very subtly and it is more moving because the brave face you put up. Now in stead of "a wild goose chase" I joke about "a wild duck chase".
So much for today, going to lunch soon.

Kind regards,
Rui
---
作者: Rui 時間: 2015-9-26 03:26 標題: Six degrees of Takeshi

I saw your 4G ad on YouTube again recently. Loved the look w those black rimmed glasses. Very professorial. Come to think about it, you sure can look very convincing in a professor/scholar type of role now. Hope one day you can play such a role.
Then I thought that your fifties look really reminded me of Colin Firth's role in A Single Man. I did not like the movie very much, mostly because I found the pace really slow. Colin Firth's and many other performances were really good though.
One thing lead to another! I thought can I play a game like the six-degree of Kevin Bacon? But how about six-degree of Takeshi Kaneshiro and see how I can go from Colin Firth to you via your works.
There may be other solutions, and I invite other solutions.

Here is mine. 1. Colin acted in A Single Man, which was scored by Shigeru Umebayashi. 2. Mr. Umebayashi is one of my favorite musicians working in films and has scored both Sleepless Town and the House of Flying Daggers, 3. Which leads me to Our Mr. Kaneshiro!
Just amusing myself on my daily commute...

Speaking of the House of Flying Daggers, it is arguably The movie that introduced most Western audience to you. I liked many aspect of the movie, many nuggets of your performance. The scene when you first realized you were fooled, you looked both surprised and truly hurt. Maybe that was the first time Jin realized he had true feelings for her, because of the extent of hurt. Well done! The part when you looked back after you were freed not executed. Well the DP really know how to manipulate my heart rate
And also the part you said good bye in the beautiful birch woods. The color and scenery was just breathtaking.
The only part that prevented the movie from achieving a greater level was the plot and dialogue appearing a bit thin and stretched towards the end. I later learned about the weather challenge and your injuries. Finishing a movie under these circumstances, you have my respect. It is a very enjoyable movie for your fans. For a totally biased fan, every frame of you in that movie was simply ravishing. Happy Weekend!
---
作者: Rui 時間: 2015-10-3 20:19 標題: The Martian

I love going to movies, but have not been this excited to see a new movie for a long time. We will be seeing the Martian this afternoon. The story of scientific problem solving is the key selling point, and I think it's a first for a major movie to focus on problem solving.
At least science fiction fans will love this and I have a good feeling that wider audience will too. I believe truly innovative topics, or ways and angles to tell stories (often starting with great scripts or source materials) make the most interesting movies. Their success will spawn numerous imitations. Imitations will appear to be safer, since they can be broken down to elements that have shown previous success. For example after the Gladiator, sandals and swords movies are suddenly hot again... But none of the imitations tend to surpass the original.
So just excited to see innovation pushes. will report back after the screening.
---
作者: Rui 時間: 2015-10-4 19:35 標題: 回復 #3 Rui 的帖子

Exhilarating! That's how I felt when the closing credits rolled. The movie really captured how scientists and engineers can be so passionate about what they do, and that it is absolutely moving! I am glad the movie is so restrained, and not focusing on the emotional side of the rescue. Instead, it realistically showed how scientists and engineers are at their best--unde pressure, they can still focus; they are not overwhelmed by the enormity of the problem; they stay rational, as cool and collected as they can be, break the problem down and work on the solution. In showing problem solving under stress and their duties to each other, the audience can truly see the nobility of these scientists/astraunomers.
I think it's the best movie I have seen this year! Trying not to give away the plot here too much. Takeshi and fans, I highly recommend it.
---
作者: sparkling 時間: 2015-10-14 23:57 標題: 回復 #1 Rui 的帖子

I watched "Lost and Found" many of times since I was in high school student. This movie still keeps in my shelve and not willing pass to anyone else.


Even though that movie was released back in 1995, there are still some touching scenes that keep in my heart and ever.
Talking about life, miracle, disappointment, believe, love and courageous. I am totally agree with you could see the movie of the marginalized people how hardly to survive in the cruel society. Yet, they still believe our life has a miracle and a ray of light in the darkness.

Where can we find Mr.Worm such a lovely and warm-hearted character or person, he(Takeshi) believes and helps what we were being lost and we can be found in one day.
---
作者: Rui 時間: 2015-10-15 09:17

I totally agree! Two years ago, I was asked what is my favorite movie. It's a hard question for me, I had a short list of favorites. But when I started thinking what movie touched me most. I thought about Lost and Found that I watched so many years ago... It just jumped out after so many years. I then bought a DVD copy, and would watch it from time to time now. Loved the story lines, characters, and it's musing about life. Life is far from perfect, but it's about how we live it.
---
作者: Rui 時間: 2015-10-22 06:18 標題: 回復 #6 Rui 的帖子

It's been a really tough day at work. Likely the long day is not over yet, more work tonight. I usually work during my commute, but now I needed a bit down time.

Lately, I have been thinking about a movie I saw in mid 2000s, or actually I have been thinking about a speech in the end of this movie. It is a speech given to honor a politician at a victory of passing a bill. So I am going to look it up, since it really resonated with me.
---
作者: Rui 時間: 2015-10-22 06:29 標題: 回復 #7 Rui 的帖子

OK here is the speech to the 2006 movie Amazing Grace, about the passage of abolition of slave trade in Britan. It was delivered by Michael Gambon:
"When people speak of great men, they think of men like Napoleon -- men of violence. Rarely do they think of peaceful men. But contrast the reception they will receive when they return home from their battles. Napoleon will arrive in pomp and in power, a man who's achieved the very summit of earthly ambition. And yet his dreams will be haunted by the oppressions of war. William Wilberforce, however, will return to his family, lay his head on his pillow and remember: the slave trade is no more..."

Any additional words from me is a distraction. Somehow the memory of this part of the movie made me feel calm and better.
---
作者: 阿管 時間: 2015-10-22 23:46 標題: 回復 #8 Rui 的帖子

'Amazing Grace' - a great story of freedom and courage.
---
作者: Rui 時間: 2015-10-29 07:59 標題: Out of Africa (1985)

My favorite movie in the early nineties is Out of Africa. I loved it first because the uncommon beauty of the scenery, music, and language. The acting by Streep and Redford was charming, and the story unique.
---
作者: 阿管 時間: 2015-10-30 15:03 標題: 回復 #10 Rui 的帖子


I would like to share with you a recent article I read....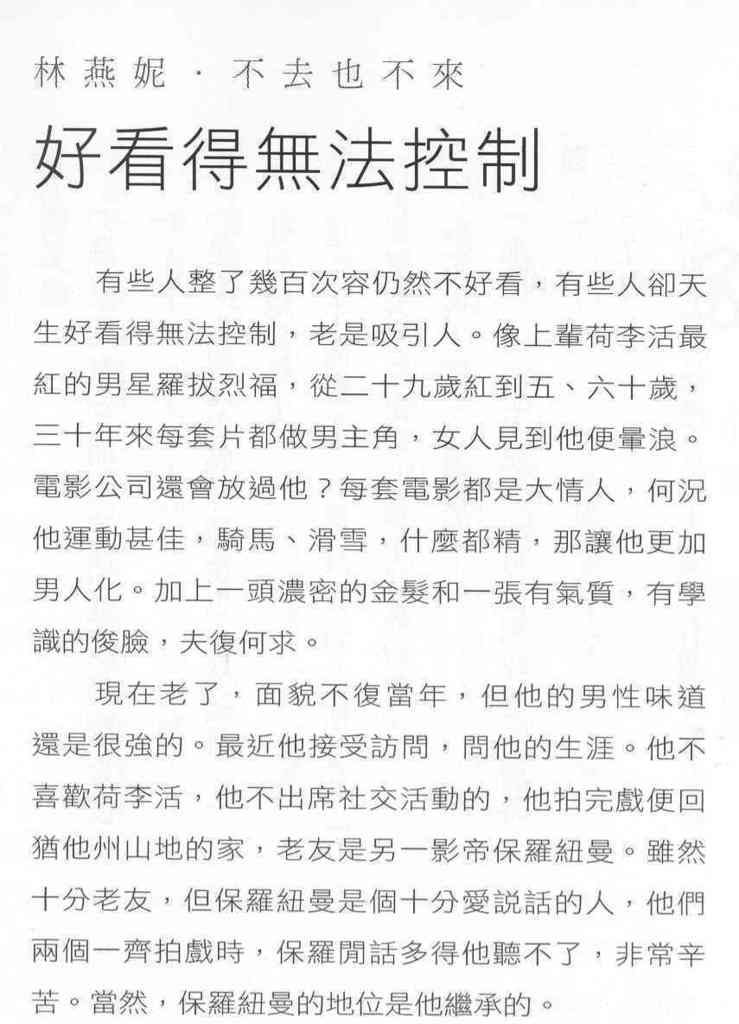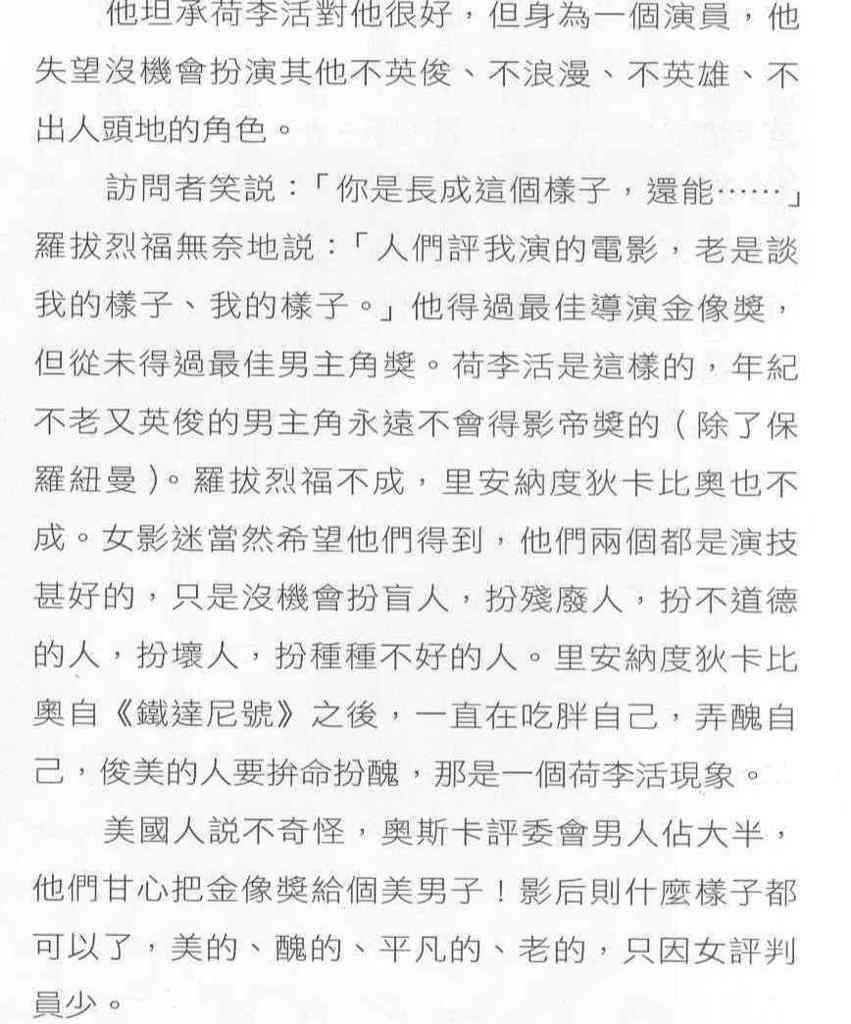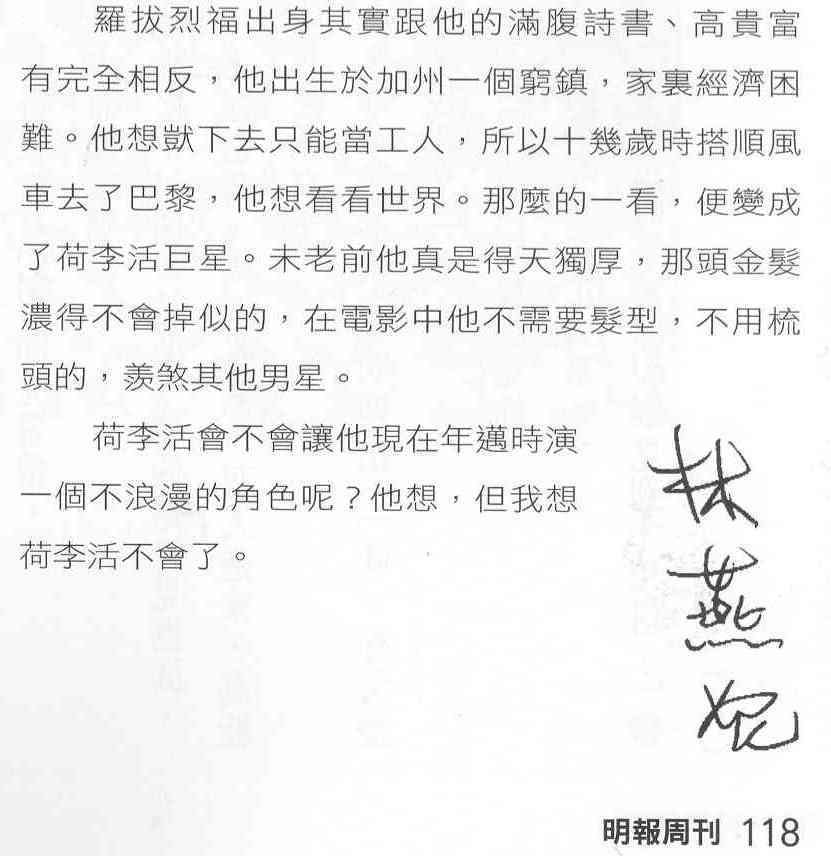 ---
作者: 阿管 時間: 2015-10-30 15:22

THE WAY WE WERE (1973)
ROBERT REDFORD and BARBRA STREISAND
---
作者: 阿管 時間: 2015-10-30 21:21

Some memories last forever
Robert Redford and Paul Newman


Butch Cassidy and the Sundance Kid (1969)
[flash]https://www.youtube.com/v/KyR7XB0VBPM[/flash]

The Sting (1973)
[flash]https://www.youtube.com/v/EmDQiL3UNj4[/flash]

[ 本帖最後由 阿管 於 2015-10-30 21:22 編輯 ]
---
作者: 阿管 時間: 2015-10-30 21:28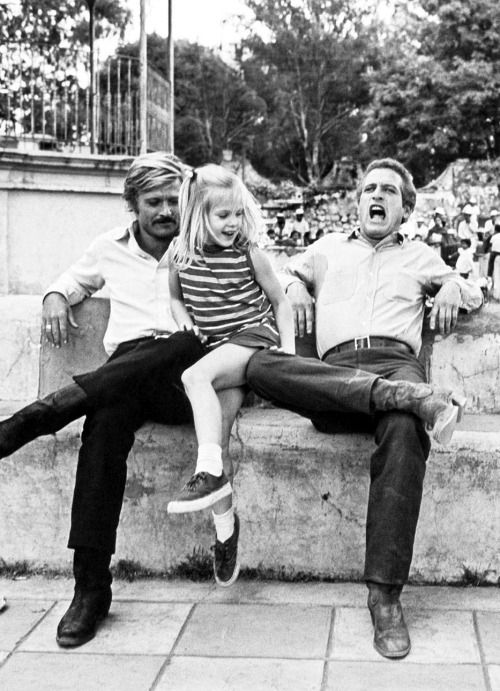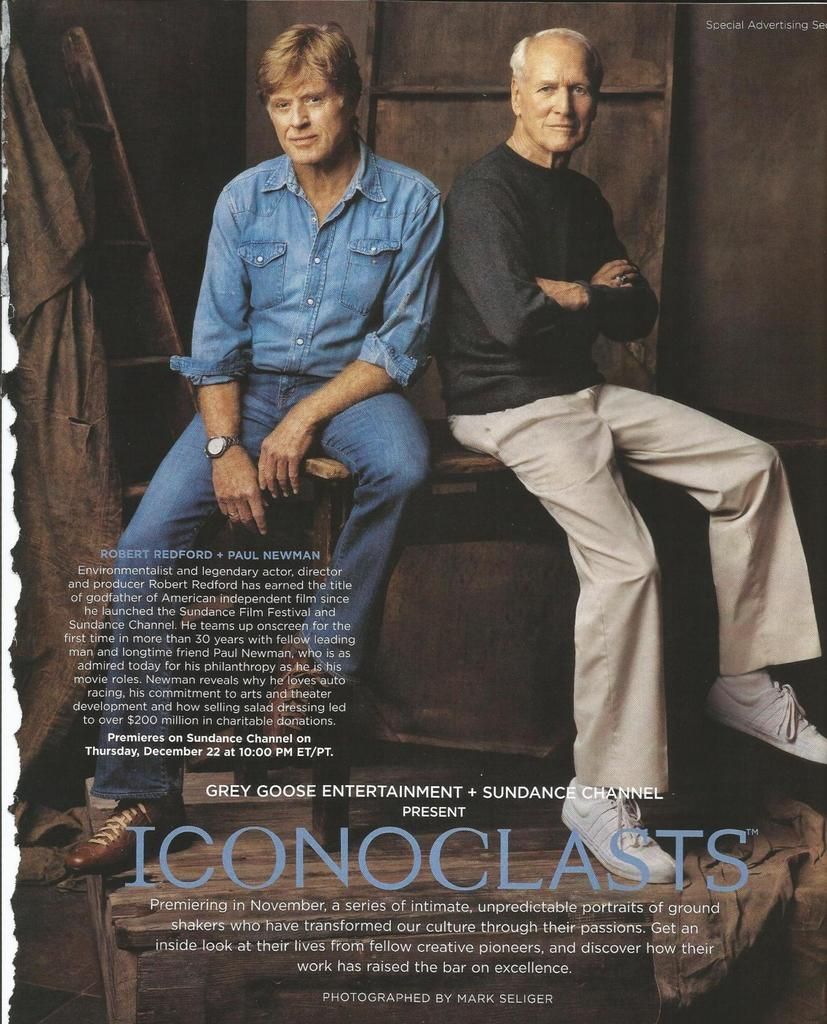 ---
作者: 阿管 時間: 2015-10-31 20:57

Out of Africa (1985)

[flash]https://www.youtube.com/v/PRMo4iZaNlg[/flash]
---
作者: 阿管 時間: 2015-10-31 21:02

Happy Halloween!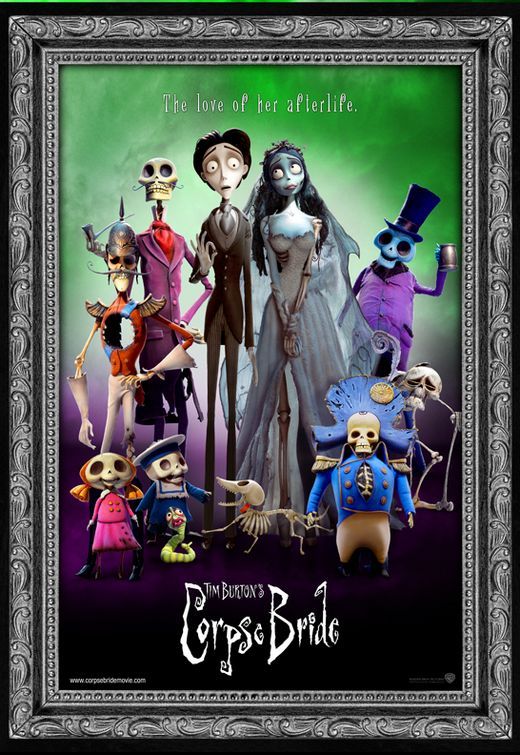 ---
作者: 阿管 時間: 2015-10-31 21:10

One of my favorite movies of Mr Tim Burton is: The Nightmare Before Christmas


Top 10 Tim Burton Movies:

[flash]https://www.youtube.com/v/khm4jztVVYo[/flash]
---
作者: Rui 時間: 2015-11-1 09:39 標題: 回復 #17 阿管 的帖子

Happy Halloween! Thanks for the pieces on Redford, too.

I was wearing a Venician mask with peacock feathers and handing out candy just now. I would stand very still next to the corn husks and Jack-o-lanterns, when the kids came up. Some thought I was a statue, and got a little spooked. It was fun.
I would like to watch Bram Stoker's Dracula (1992) tonight. It's pretty close to the original book. Even though that book was written more than one hundred years ago, I found the writing style quite modern and a real page turner!
---
作者: 阿管 時間: 2015-11-2 18:54


This story is a vivid parable about the forces of love.
Every one of the four principal actors, gives outstanding performances.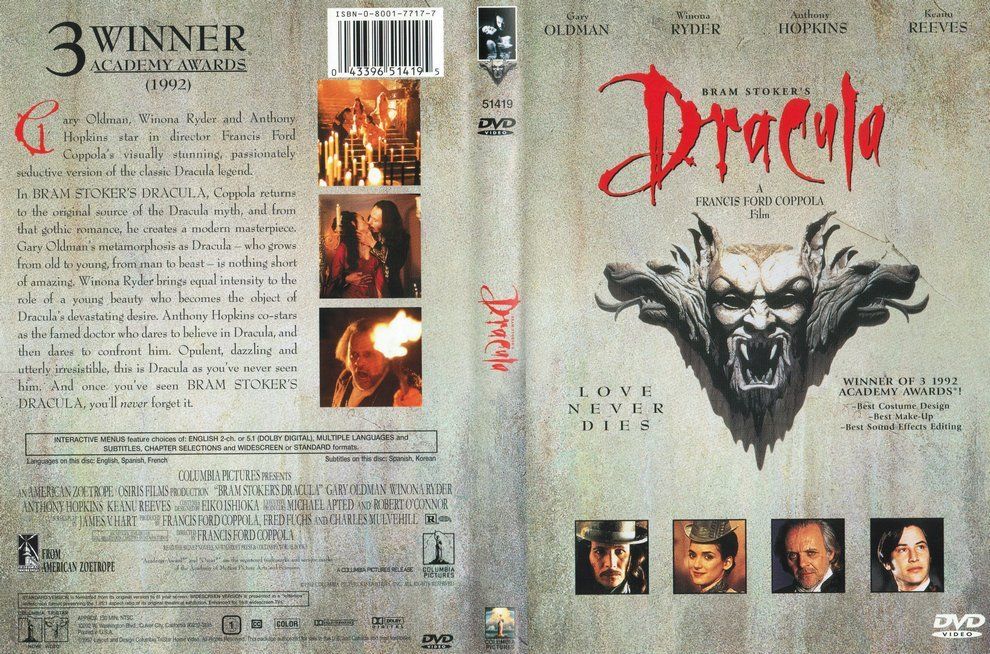 Dracula: Do you believe in destiny? That even the powers of time can be altered for a single purpose? That the luckiest man who walks on this earth is the one who finds... true love?

Dracula: I have crossed oceans of time to find you.

---
作者: Rui 時間: 2015-11-5 07:49 標題: 回復 #15 阿管 的帖子

A bit more on why I like Out of Africa:
It's unique not just because it's a sweeping love story in an exotic land. To me, it is a dialogue about the balance between being alone and preserving one's freedom/original state and entering into something thus being altered. Redford's character loves the wilderness of Africa, he is somewhat reluctant to alter it too much by being a big game hunter and safari leader. He did not want to teach the natives English or Western culture. Streep's character also loves the land and people deeply, but she is active in wanting to change things such as having a school for children.
In love, the tension between them was about possession. He does not want to be possessed, she is pretty independent but want at least some promise about the relationship. This tension ultimately led to their breakup. The movie does not shy away from the complex contradiction in both characters. He said in the end that she ruined it for him (the idea of being free and alone). It's his way of saying he still loved her and she has for ever changed some part of him. She always loved him because of his independence, he does not treat her like a possession most men that era do. There was an interesting scene after he moved "a few things" to her house, he met the estranged husband. The husband said, "you should at least asked." Redford's character said, "I did and she said yes!"
I think in looking for love, many of us are looking to be someone who can give us the freedom of being who we are, but at the same time because of love we may be willing to be altered a bit. It's a dialogue whether explicitly discussed or not.
Speaking of romanticism, as the movie is considered a great romance, I really like how they portray the relationship's development. It was an attraction of mind and spirit. When he asked her to join his safari. He simply said that there were things he wanted her to see. The script feels real here. A man like him, he shows his love by wanting to share what he think is most beatiful, he invites her into those moments he previously hasn't shared. I imagine he found great peace and joy being in nature seeing the animals. When he invites her, he is looking for someone to be there with him, no conversation is necessary, he is hoping she would just be as entranced standing next to him.
Recently, I thought despite all that's said above, why do I still like this story so much? It's not a happy story. She lost everything in the end. First, her health and marriage, the her love of life and her farm. It may be more reasonable to love it 20 years ago when it's fashionable to love sad movies as a new movie lover. Why I still love it now. Then I realized that it's really about the experience not the end result. If I were the protagonist, even if I know ahead of time what the losses would be, I'd still want to experience the love and land.
---
作者: Rui 時間: 2015-11-13 10:35 標題: 回復 Confession of Pain

It's great to hear that the shooting has concluded for the Ferryman. Can't wait to hear about the release date.
This is billed as a comedy. I hope that both Tony and Takeshi has enjoyed working together again in a fun environment, since they seemed to genuinely appreciate each other and have great on screen chemistry.
Even though ChungKing Express was the first time they shared leads, their first real collaboration was Confession of Pain (2006). Today, I'd like to share a few thoughts on this movie.
First, I liked the acting by both male leads. Takeshi's Bong is persistent and smart, yet deeply wounded. He gave up some parts of his life after a personal tragedy, but he just can't stop digging for the truth. Takeshi gave a really layered performance.
Tony's character started out as a good boss from the first scene, but quickly shocked me with his violence. unlike usual detective movies, the the suspense was not about who-done-it, but about when Bong will find out, and when we will find out the motive. It was good to see Tony's character change, sometimes gradually, sometimes suddenly.
Second, I really like The interesting character, Bong. His inner journey after a sudden tragedy seemed to be a straight decent into alcoholism. He gave up on his career and gave up on his health. One thing that seems to consume him is his dogged investigation of WHY. To the audience, his doggedness is almost a sign of madness. He most likely would never find out. And the more he digs, the less he can move on. Yet, truth, however horrible, is preferred by a character like Bong. Because truth can be understood, and once understood, Bong has the best chance to move on and heal. I really like how realistic this character is, not one-dimensional as just a damaged person, or just a real strong person who can pull himself out of a depression.
In the end, Bong is really a strong person. He dealt with his own anger, jealousy, and guilt, and choose to move on and forgive.
A hopeful message to all.
---
作者: Rui 時間: 2015-11-21 08:13 標題: On Warlord Deleted Scene, reaction to Violence

This past week, I have been mostly angry and sad with the news of the heinous crimes committed on innocent people.
It made me think about our reactions to violence. How should civilized people react to unspeakable violence? For me, the most immediate reaction was being absolutely revolted, disgusted. Even when I watch movies, certain scenes are so violent, I can't bear to watch them.
For example, I heard about the great acting Takeshi did in Warlord, the deleted execution scene, death by a thousand cuts. But I did not dare to watch it for a long time. Because many years ago, when I was looking through some history book about Qing dynasty China, I stumbled upon a grainy photo of someone executed by death by a thousand cuts. I almost threw up. Eventually, I worked my courage to watch the deleted scene. The closeup of many facial expressions was so well-done. I wished Director Chang could have melted the close-up with Takeshi's voice over without the last bloody shot...
Ok, my point is barbaric violence should be absolutely rejected, and has in deed been rejected by modern society. I have ordered on Netflix the Danish movie A Royal Affair. It's about Dr Struensee. I read a book about him years ago. Without going to details about his life, he was the last European to be executed by the Medieval way, very cruel, like in Braveheart... A passage in the book really struck me, and I thought about that passage when I watched Takeshi's scene. The book talked about the reaction of the people gathered to watch the execution. Previously in history, many would cheer on the horrific spectacles. But this time, after the influence of renaissance and Enlightenment, normal people were disgusted by the violence. The society have come a long way actually. We must make sure the enlightened view of humanity does not get eroded by evil forces.
---
作者: Rui 時間: 2015-11-21 11:38 標題: 回復 #22 Rui 的帖子

In Celebration of Music:
The Sound of Music, 1965
A Hard Day's Night , 1964

In Celebration of food:
Eat Drink Man Women, 1993
And French food:
Julie & Julia, 2009
Ratatouille, 2007
---
作者: Rui 時間: 2015-11-21 12:11 標題: 回復 #23 Rui 的帖子

In Celebration of France:
Amelie, 2001
La Vie en rose, 2007

Music and art in France:
Impromptu, 1991

The beauty of France in the eyes of people around the world:
A Good Year, 2006
lavender, 2000
Before Sunset, 2004
---
作者: Rui 時間: 2015-11-21 12:28 標題: 回復 #24 Rui 的帖子

And one of my favorite French movie, the beautiful, romantic, and gallant ---
The Horseman on the Roof, 1995

I am re-watching it tonight!
---
作者: 阿管 時間: 2015-11-27 09:27

I enjoyed your insights into the movies...

Great analysis!
---
作者: Rui 時間: 2015-11-27 12:22 標題: Thanks

Glad you enjoyed them. I have fun writing about movies.
---
作者: 阿管 時間: 2015-11-28 03:57 標題: 回復 #22 Rui 的帖子

http://www.takeshikaneshiro.net/ ... page%3D2&page=1
#9
Braveheart: The film was shot in Scotland and Ireland.
One of the filming locations:

King John's Castle, Trim, County Meath, Ireland




[ 本帖最後由 阿管 於 2015-11-28 05:08 編輯 ]
---
作者: 阿管 時間: 2015-11-28 04:02 標題: 回復 #24 Rui 的帖子

Thank you for sharing!


[ 本帖最後由 阿管 於 2015-11-28 04:39 編輯 ]
---
作者: 阿管 時間: 2015-11-28 04:40 標題: 回復 #23 Rui 的帖子

In Celebration of food:
---
作者: 阿管 時間: 2015-11-28 04:45 標題: 回復 #23 Rui 的帖子

"Ratatouille" is full of interesting characters.
---
作者: 阿管 時間: 2015-11-28 04:47

My Beautiful Memories.
---
作者: 阿管 時間: 2015-11-28 05:01


---
作者: 阿管 時間: 2015-11-28 05:03


---
作者: Rui 時間: 2015-11-28 21:58 標題: 回復 #32 阿管 的帖子

beautiful pictures
---
作者: Rui 時間: 2015-12-26 09:13 標題: Just saw Star War 3D

It was pretty good. Technically beautiful; and details are flawless. I maybe too tough a critic, but I don't think it's as great as the 90- plus Rotten Tomato score though. Very enjoyable nonetheless.

The new Point Break also opened today. The original Point Break has become one of my favorite action movies. I discovered it only about 3 years ago when I saw it on TV. As I watched the opening scene of Johnny Utah doing the FBI shooting test, I said to myself, "Where have I been?"
It is a fun movie and the first to showcase the potential action superstar -- Keanu. Then I realized what a cult following Point Break has. There has been a long-running stage show... Lots of the lines have become classic quotes... Anyway, I felt it would be almost sacrilegious to watch the new one, since I loved the original so much.

I think Keanu and Takeshi are the only two artists I truly am a fan of. I have watched and collected almost all their works.
---
作者: Rui 時間: 2016-1-2 11:54 標題: Silver Lining Playbook (2012)

Saw it recently. What a great script! It is not easy to make a romantic dramady on a couple of people dealing with mental illness. The young man is bipolar who cannot control his anger. But on his mostly manic stage, he is determined to be positive and to find the silver lining, even though he just got released from a institution after severely beating his ex-wife's boyfriend and currently have no job. The young woman recently just lost her husband from a car accident. She deals with her grief and loneliness by sleeping around. She obviously has major self-esteem issues... Such a pair of "losers" who are just bumbling along from one disaster to another... Yet both characters are smart and perceptive about the other. They also speak frankly, or very sassily (the young women) to each other. Their first conversation was about the medications they had taken. A very funny scene actually, but in retrospect, I realized that they were open and honest with each other, not hiding their shortcomings. This is a much more promising beginning than many well rehearsed first date.
de Niro plays the father with OCD and is obsessed with betting on football games. The mom is the only sane person in the family who had obviously been dealing with the OCD and bipolar behaviors all her life. She handles both gently and lovingly, but she knows when to say "don't do it!"
The script is so skillfully funny, it is sympathetic to all the flawed characters, and never feels like it's making fun of the mentally ill. Really it's another movie about the redemption of love, about flawed people finding the right other half, but the story is refreshing. It reminded me a little of the Secretary (2002).
So I highly recommend it.
But I do feel on the more rational side, mental illness is not so easily dealt with, as the movie shows. However, The movie has a great point of the importance of Honest relationships and a tight-knit community to the mentally ill.
---
作者: Rui 時間: 2016-1-30 07:43 標題: Turn Left, Turn Right (2013)

How about injecting some randomness in our lives...

It's been a long time since I wrote. The beginning of the year has been hectic, and suddenly it's the end of Jan! We had a huge snow storm, got about 2 ft of snow. And what do you know, the heater stopped working. Engineers couldn't get to our house in the storm, so we rusticated by building lots of fire in the fireplace for 2 days. Work has been stressful, but stimulating. I hope the stimulating part cancels out the stressful part, when it comes to impact on health.
Now I am going home late on Friday evening, I thought I've done this commute the same way everyday. When routines don't change much, days could blend together and fly by even if they are interesting, only punctuated by events such as the snowstorm which is the first thing I recall about Jan.
Have you sometimes just decide to try some random things, and find something new and interesting? How about randomly picking out something from a menu? Or randomly pick up a book in the library? I thought about the Movie Turn Left Turn Right. One of my takeaways from the movie is that it does not hurt to mix up one's routine. If you always turn one way, you may miss an important opportunity or at least something interesting.
More later about the movie...
---
作者: 阿管 時間: 2016-1-30 20:48 標題: 回復 #38 Rui 的帖子

Lovely to hear from you! Rui


Life is so full of uncertainties....some unexpected things can happen even to experienced ...

Try to have a rest over the weekend. Hope all is going well for you.
---
作者: Rui 時間: 2016-1-31 21:22 標題: 回復 #39 阿管 的帖子

Thank you so much! I am trying my best to relax!


Saw Man From UNCLE (2015) last night. It was very enjoyable. Really liked the style used in the movie. The bold yellow subtitles, the Cold War news reels, together with a beautiful 60s inspired wardrobe, and deliberately over-the-top slideshow of split screen cut gave it a unique energy and humor. The movie was able to carry a consistent humorous tone throughout, from action scenes and teasing kiss scenes that never happens for Armie Hammer's character. So the comedy did its job for me, and I liked it much more than a predictive romantic comedy.
---
作者: 阿管 時間: 2016-2-3 20:42 標題: 回復 #40 Rui 的帖子



Man From UNCLE (2015) reminds me of an American comedy television series: Get Smart
---
作者: Rui 時間: 2016-4-5 10:00 標題: Cato Barbieri's Europa and Tempting Heart (1999)

Mr. Barbieri, the composer of Europa passed away. This piece of music sums up the mood of 70s so well in Tempting Heart (1999). There are feelings better expressed through music than words. Whenever I hear the song now, I can see Ho-Jun playing the guitar, sometimes pensive, sometimes melancholy, outwardly cool but filled with longings.
I saw the movie only about 3 years ago. Really loved it! It's a masterpiece of real life love. The amazing part is that the realism of average persons' love was told so masterfully that the most mundane activities and smiplest gestures leave indelible marks for the characters and the audience. In deed, that is exactly how first love is.
---
作者: Rui 時間: 2016-4-26 02:15 標題: Saw Jungle Book last weekend

Greetings! just want to drop in and say:
Saw Jungle Book last weekend. It was a crowd pleaser. The audience clapped at the end. I liked it and liked the ending which is different from the original book. (Won't give it away here). Technically amazing. There were a few great musical moments.
---
作者: Rui 時間: 2016-6-28 11:38 標題: On vacation and catching up on movies finally

Recently I caught up with a few movies.

Bridge of Spies, 2015
Great old fashion movie making. Tom Hanks is simply great at playing a good upstanding man who has a very strong inner compass. At the beginning, there was a scene about insurance coverage, because he is an insurance lawyer. It sounds like a pretty boring job, right? But the script is so well written. The legal arguememts were entertaining right at opening to establish Hanks as a competent lawyer who is good at negotiation, and surprisingly likable even when he did not give an inch.

The rest of the movie is well paced. In retrospect, the story line is actually pretty simple about legal defense and the ensuing prisoner swap. The movie succeeded in building tension without deploying over dramatic speeches, violences or demonized characters.

It was very enjoyable, but also appeals to the better senses of audiences: the importance of due process, rational dealings between competing powers, and acting ethically.
---
作者: Rui 時間: 2016-7-11 02:19 標題: finding dory

Recently saw it in the cinema. Some of my movie friends had doubts about it because the title sounds like a similar adventure odyssey story line as the original Finding Nemo. And it's hard for a sequel to top a perfect original... But I thought it's as good and maybe even slightly better than the original if that's possible... In short, loved it. Plenty of funny moments and moving moments, exquisite animation. And the Octopus is a new star! I saw a nice octupus pin in a jewelry store on vacation earlier, now I wish I had bought it, since I just loved that character Hank!
The critical reviews are filled with many moral merits of the storyline. My takeaways are (for fun): 1) Courage and optimism sometimes are better than planning. 2) Parents never give up on their child. 3) Octopus is truly a very amazing animal, and likely the most intelligent invertebrate.
---
作者: 阿管 時間: 2016-10-4 12:24

A Truly Great Movie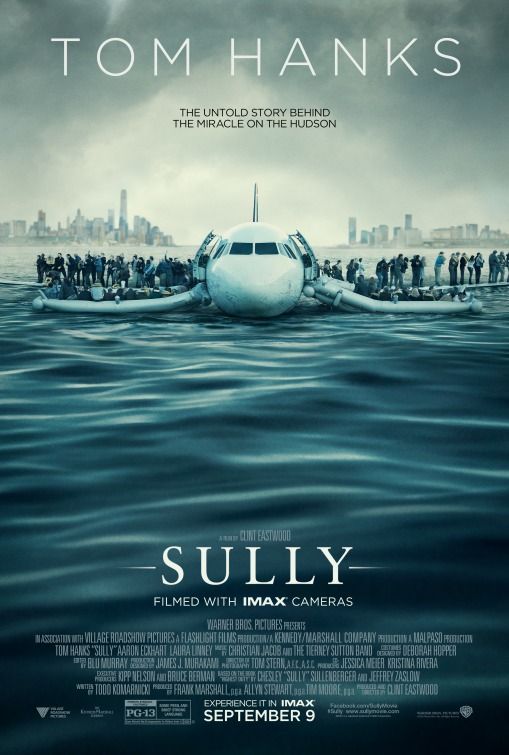 [ 本帖最後由 阿管 於 2016-10-4 12:36 編輯 ]
---
作者: 阿管 時間: 2016-10-4 12:33

Sully - "The Real People Behind the Miracle"
[flash]https://www.youtube.com/v/WgPuwM3OSeY[/flash]

Sully - Official IMAX Trailer
[flash]https://www.youtube.com/v/6Tbkbx4Hz8Q[/flash]
---
作者: Rui 時間: 2016-10-6 06:54 標題: 回復 #47 阿管 的帖子

yes looks like a great movie!
---
作者: KINKI 時間: 2016-10-8 23:32 標題: 回復 #15 阿管 的帖子

看到阿管版主分享電影中的保羅紐曼,想起多年前,曾在U2MTV看過一部舊片<大智若愚>,是保羅紐曼和布魯斯威利所演的,內容有些忘記,自己覺得還不錯看,推薦給阿管版主當參考,
在舊的錄影帶出租店,或MTV應該還找得到,現在的DVD出租店,就得問問看。

[ 本帖最後由 KINKI 於 2016-10-8 23:33 編輯 ]
---
作者: 阿管 時間: 2016-10-12 20:46 標題: 回復 #49 KINKI 的帖子

謝謝 KINKI 的分享

一部溫暖與希望的電影. 劇本寫得很好.

值得静下心來, 细细欣賞
生活的真諦, 讓人感動.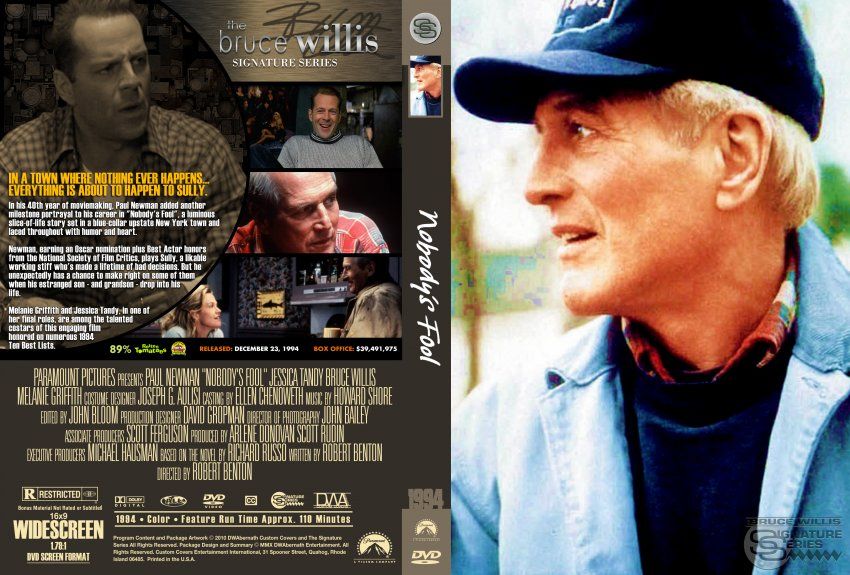 ---
作者: 阿管 時間: 2016-11-12 20:19 標題: 回復 #42 Rui 的帖子

Tempting Heart (1999) - One of my favorite movies.


心動製作特輯 The making of Tempting Heart 金城武 梁詠琪 莫文蔚

[flash]https://www.youtube.com/v/oCAeYCpMRH0[/flash]
---
作者: Rui 時間: 2016-11-13 05:49 標題: 回復 #51 阿管 的帖子

I love this movie because I have yet to see another romance that so purely captures the first love AND the realism of obstacles that prevents two people to be together AND with no melodrama or lay the blame on one side.

SOmetimes, we may be fortunate to fall in love completely. BUT, other considerations are: timing, geography, family, career, or whether two people can grow together. At one point, there have to be compromises and a leap of faith towards a life together. These considerations are often mundane, and not dramatic, but they can be heart-breaking. Most movies or TVs have unrealistic love obstacles: a disaster, an evil or psycho ex. Or they overplay some type of obstacles such as social class. Tempting Heart captures the everyday obstacles in love. Timing: high school , not really independent yet, not to mention college! geography: Japan, Taiwan. Family against it mostly... Career: she has a nice fashion buyer job, and his career is well just a job... The mastery of the movie is that it showed how real and beautiful the love is despite all the obstacles, AND despite the fact they fail to surmount the obstacles! LOve does not conquer all, but love is to be treasured. SO my dear friends, I cried after the last scene, sadness is the first impression, lamenting a true love that was not meant to be. LAter, if you are zen about it, you are also happy for them, because they have experienced something so beautifull. So to all who is in a relationship, if you have made it this far, first falling in love, then navigating many obstacles or compromises, then we must treasure what we have.
---
作者: 阿管 時間: 2016-11-14 21:31 標題: 回復 #52 Rui 的帖子


He likes this film


[ 本帖最後由 阿管 於 2016-11-14 21:34 編輯 ]
---
作者: 阿管 時間: 2016-11-14 21:32




[ 本帖最後由 阿管 於 2016-11-14 21:34 編輯 ]
---
作者: Rui 時間: 2016-11-15 05:55 標題: 回復 #53 阿管 的帖子

Thank you! He sure looks like he was enjoying the process!
---
作者: 阿管 時間: 2016-11-15 14:29 標題: 回復 #55 Rui 的帖子




[flash]https://www.youtube.com/v/yNm6Ow7-Vl0[/flash]

http://www.takeshikaneshiro.net/ ... p;extra=&page=2
---
作者: sparkling 時間: 2016-11-15 22:45 標題: 回復 #52 Rui & #56 阿管 的帖子

Tempting Heart- so one of the classic romance and memoriable movie played by Takeshi. I
watched this when l was in college first time. Then rewatched it quite a few times thereafter. The scene that l deeply impressed was 小柔(張艾嘉) received a "gift" from 浩君(戴立忍). The gift box
had a different sky photos which took by 浩君while he stayed in Japan for the first few years.
And he was still keeping her high school single photo. lt was upset they were not together at
last due to the facts as you said. The both relationship upgraded to be the close family instead
of lovers. All of the emotions and the feelings were living in their hearts. Words couldnt say.
Everything was let go and just let them go. So that's why l didnt get their complicated feelings
for the first watch but when gets older, there are lot of reality need to be considered, not just pure
love only even though the meaning of love is very important for all. Imperfection love.

The interview of Takeshi in years ago by i-cable. Thank you 阿管。
他是念舊的人。還有他的成長地方令他有這樣想法和影響。異鄉人。雖然他外表很日本甚至他形象也國際化,但我也覺得他骨子裡是台灣人
---
作者: Rui 時間: 2016-11-16 18:43 標題: 回復 #57 sparkling 的帖子

SParkling,
That'a right! It is a classic. It bears re-watching, and each time the audience discover something new about the story and themselves. I can see that we are all proud of Takeshi-san's performance and his central role in our this classic.
---
作者: Rui 時間: 2016-11-18 13:15 標題: time to talk about my two favorite TV shows!

WEll they happen to be two Jdramas. Golden Bowl and Long Vacation. I decided to re-watch them as I write episode by episode, because they are such a treat!

So I just saw Long Vacation Ep1.
I think the script is a great piece of literature, filled with symbols and references to other great movies. There is not a single character that are non-essential, and all the dialogues pushes and deepens the story, not a single word wasted! The acting are so natural and sincere by all the main casts, their natural delivery of lines and even better delivery of body languages are right on!

The first scene of Minami running through town wearing the traditional Japanese wedding dress is unforgettable. First time I saw the scene, I thought, will this be an over the top comedy? NOw I saw another layer, a great contrast between the social pressure to get married after 30 (symbolized by the dress) and a free spirit (the rumpled state of the dress).
Minami has great physical comedy. I loved the scene when she spun around trying to stop at the red light. Then, she literally barged into Sena's apartment. He was the passive counterpart, rudely awaken from his sleep. He was dazed, uncomfortable when someone who was literally in his face and "pushy". His kindness came through along with his discomfort, and he uncharacteristically told a couple of jokes. Here is the genius of the script. He is much more than just kind and shy. Why did he attempt these awkward jokes, he seemed surprised himselve in making light of a grave situation of runaway groom. Well, here is the first sign of his wall being broken down, before he even know it himself.
WHen Minami forced herself to move in, the first shot was Sena looking at her legs at the playground when he was picking up a basketball... I think it's a reference to the Graduate in the 60s and about older woman-younger man.
AN important scene of roommates in this episode was drinking together talking about their relationships, or in Sena's case, his infatuation... BOth characters were sweet and relaxed. Without Minami's enthusiasm, I cannot imagine Sena being this silly and re-enacting his first meeting with Ryoko! The bouncy ball scene was quirky and showed what a nice guy Sena was trying to cheer up Minami. THe last scene was the first big crack on the wall. Sena played for Minami on her birthday after a really rough day for both of them. it's the first time he played piano for someone else.
OTher characters were great too, especially Ryoko, even though she is shy and inexperienced, she is actually very straight forward. SHe told Sena that he was too good to being a piano teacher in the piano school. Shinji is a drifter, who happens to be very attractive.
---
作者: Rui 時間: 2016-11-30 18:52 標題: EP2 a study in contrast

This is probably one episode that I think has the most ups and downs. It is a great study in contrast between Sena and Ryoko vs. Minami and Shinji. Sena, after admiring Ryoko for 2 years, finally found enough courage to ask her out, well, sort of... Despite Ryoko's prodding, he still cannot admit it'a a date. Fear of rejection? Shinji, on the other hand, falls for Ryoko at first sight, and tries to talk to her right away into a date.

Ryoko's innocence and good manners even after a bizarre encounter with Minami at the restaurant vs Minami's badly timed and super insensitive offer of Love Hotel coupons is another contrast. Even Sena who seems unflappable, is super pissed! His word was cutting to Minami, so damaging that I for a moment don't know how their relationship can recover! To be continued...
---
作者: Rui 時間: 2017-7-25 05:47 標題: Catching some summer blockbusters

Hi everyone,
Just want to share that I went to see Dunkirk last weekend. I am impressed that it has been such a great success at the box office, because it's not exactly a summer entertainment-oriented movie. It shows if the movie is excellent, audiences will show up.
Here is my reaction: I went to see it because of the excellent reviews it got, but a few minutes in, I was wondering if I'd really enjoy the experience, even though it certainly was an experience for any self-respecting movie lover. I felt the sense of desperation, despite knowing some of the historical numbers of the retreat. The sense of despair did not lift throughout most of the movie. I wondered how many of the main characters will make it, especially the young soldier from "the mole" story line and I kept wondering what would happen to the main pilot.
After the movie ended, I started to like the experience more. I was glad that in a small way, we get to feel what it was like. I looked up some more historical facts afterwards, and think the movie did a wonderful job portraying the history without making it sound like a history lesson. It shows all that history from very very personal levels.
I also like how understated the heroes were drawn. It stayed true to he fact of the military failure and how survival was such a miracle. In the end I can't help but feel that the Brits must really be proud of this chapter in their history. I highly recommend it!

Wonderwoman: Great summer fun movie. Love the no-nonsense fighting scenes of the Superhero and a great cast
of Leading ladies. Wonderwoman certainly looked the part!
Rui
---
作者: 阿管 時間: 2017-7-25 14:37 標題: 回復 #61 Rui 的帖子


Amazing film!
'Dunkirk' is too good a movie to be truly great
http://buffalonews.com/2017/07/20/dunkirk-good-movie-truly-great/
Mark Rylance, one of the great British actors, personifies those British reservists. His heroism is self-evident but it is also underplayed. There is no vulgar attempt to underscore the obvious--that this enormously patriotic and humane man is doing everything an ordinary citizen can do to get his country's "boys" back home.


[ 本帖最後由 阿管 於 2017-7-25 14:41 編輯 ]
---
作者: 阿管 時間: 2017-7-25 14:47

The Battle of Dunkirk was a military operation which took place in Dunkirk (Dunkerque), France, during the Second World War. The battle was fought between the Allies and Nazi Germany. As part of the Battle of France on the Western Front, the Battle of Dunkirk was the defence and evacuation of British and Allied forces in Europe from 26 May to 4 June 1940.

https://en.wikipedia.org/wiki/Battle_of_Dunkirk


---
作者: Rui 時間: 2017-10-27 08:22 標題: 回復 #63 Finally saw Hidden Figures, highly recommend it

Hi everyone,
If you have not seen this movie, I highly recommend checking it out, for the performances and for the story that is based on history. This is about 3 African American Ladies who worked in NASA, who all contributed a lot to the space programs.

It is a highly inspirational story of pursuing one's true potential while facing all kinds of obstacles such as discrimation based on race and gender. The story is set in the 60s, but it is sad to see many of the discrimation still is wide spread, just not so obviously. For example, are anyone surprised at the news coming from Hollywood, silicone valley or the media, showing very high frequencies of harassment women have to experience?
The movie succeeds because it is not bitter or angry about the unfair treatment received by these highly accomplished ladies. It shows them trying to change things persistently, cleverly. It is uplifting to see their accomplishment in the end. I will share one little story from the movie. For most of the movie, one lady was instrumental in calculating launch orbitals and landing areas... and she developed many new mathematical methods, but she was not allowed to put her name on the reports. She officially got no credit for the work! But she kept trying. Eventually, we saw her publishing a paper with her colleague on her work.

Well, a similar type of thing actually happened to me today, when my work was not credited for a presentation, even though I wrote the first half of the presentation and those were my original analysis! I stood up for myself today. I am proud of my work, am accountable for them and I need to receive credit as due. I sure thought about the struggles of these ladies in the movie, and I am glad I spoke up.

Back to the movie, it's a great experience. One of the joys of watching a movie is that we can imagine ourselves in another life, in the shoes of others. I hope you all will be inspired.

Rui
---
作者: 阿管 時間: 2018-1-2 19:20 標題: 回復 #64 Rui 的帖子



May you stand up for your own rights this New Year, may nothing stop you from championing a cause that you hold close to your heart.

Happy New Year! All the Best in 2018!




---
作者: Rui 時間: 2018-1-20 08:54 標題: 回復 #65 阿管 的帖子

THank you very much! Happy New Year!

Well, I finally saw This is Not What I Expected during the Christmas break on Netflix. I loved it! Watched it twice. It had lots of slap-stick elements in the movie, but it is also very sweet. AS unlikely as the setup is, it is believable that Lu is so supermely focused on his job, that he may not have had much romantic attachments. The back story of the dogs are great, it showed how Lu was brought up. I laughed out loud on some of the lines such as the speech of hating apologies or the speech of thinking from his angle when he is firing the whole staff. It's kind of right ON! But he is human after all, and kind of likable in his weakness for food. The OCD parts of him, such as the way he makes instant noodle is great! He is hyper critical on all kinds of things, an occupation hazard, which made it really remarkable that he is tolerating GU's messy home. Ah, love makes fool of all of us! When we saw him pretending still to be crazy after the blowfish poisoning, we know he is totally in love! Very nicely transitioned. Hats off to the script team and the director. And the extra benefit is to look at the Gorgeous Takeshi perfectly dressed for all occasions! Perfect movie for a holiday.
---
作者: Rui 時間: 2018-1-20 09:15 標題: Darkest Hour

I saw this movie recently and I am truly impressed by the performance of Gary Oldman. He IS Churchill, he so completely embodied a figure that is so familiar in our recent history and our collective consciousness, I felt completely transported to the time in WWII. I watched and listened to quite a few speeches by the historic Churchill just before this movie. All I can say after seeing "Darkest Hour" is He nailed the role magnificently!

The camera work was great. We are allowed to feel all these crammed spaces, the HQ underground and the parliment in-session through the camera. Also, I must say I loved how Kristin Scott Thomas played Clementine Churchill. From historical accounts, theirs was a strong marriage, and I am glad to see in this movie how much she helped Sir Winston.
---
作者: sparkling 時間: 2018-3-29 22:49 標題: 幸福路上

容許我能在這裡寫中文關於一些電影感想。

前幾天看了一部台灣動畫電影《幸福路上》。 這套電影在台灣去年已播放。 今年香港國際電影節有這套電影參展。動畫是我喜歡的類型。


講述一位70年代出生的女主角小琪成長故事。故事已長大成人女主角從美國回國開始講起。當中穿抽小時候跟爸媽從鄉下搬去台北城市生活,學校、工作、出國讀書、結婚、再回去台灣自己長大的地方。 電影很多著隨台灣社會變化,女主角遇到生活的人與事,然後出國的際遇也選擇了她怎樣走下去,她要的幸福。 電影想表達幸福是什麼?導演也很像問觀眾們我們幸福嗎? 雖然對台灣一些過去幾十年前歷史不太熟,但也是一個亞洲社會,像自己熟悉華人思想總覺得一直活得壓抑。自小就被期望是別人,長輩們期許,或是所謂社會標準。到最後能夠堅持自己的路有多少?當中遇到問題,迷失了,也能夠勇敢克服,走下去嗎。 或是拐一條路自有另一道風景。 這是一套很認真思考人生,笑中有淚的動畫電影。也是導演宋欣穎半自傳式電影。 喜歡電影女主角小琪豐富想像力,單純美好。 長大成人和一些低潮,身份,家在哪裡,去或留一堆的問題,我是有點共鳴。

最喜歡小琪表哥台詞 『你要用心的眼睛看世界⋯⋯用智慧看事情』
---
作者: Rui 時間: 2018-4-20 20:34 標題: Thanks for posting

Sparkling,
Thank you for posting about this movie you saw at the film festival. If I have a chance, I would love to check it out. Please feel free to share more movies and comments in the future. I have always hoped this discussion thread to be a place where we share amateurish critiques on movies, but more importantly how we feel about a movie.

I wish there were more films about human lives, relationships and conditions playing in cinemas. Some good movies make the audiences think. This one sounds interesting because it asks the choices we make in life. Is Happiness the ability to be true to oneself? Are we all free to choose where we live, what culture(s) to participate in? I think I can understand what you mean by the stifling effect of culture/expectations of what one should do with one's life. I hope this movie was a cathartic experience for its audiences. Thank you again for sharing.

Rui
---
作者: Rui 時間: 2018-4-20 21:19 標題: Imitation Game

Best quote: "Sometimes it is the people no one imagines anything of who does the things that no one can imagine."
Now, this a surely an inspiration to be true to oneself.

I re-watched this movie at home recently. Last time, I saw it on the big screen. I was so swept up by the puzzle-solving and WWII part of the plot, I don't think I paid enough attention to the other half of the plot: two brilliant people weren't able to be who them want to be because they were different from the social norm, despite the fact they were both relatively privileged and highly educated. Joan as a women mathematician whose parents rather her marry than work amongst all men as a single woman. Alan who is gay is criminalized and persecuted by the country he helped to save! They both lived true to themselves as best they could. It was incredibly moving. And I am glad for movies like this that make us reflect on our past and how we can do better.

The acting was superb, especially Benedict Cumberbatch's. If you have seen other works by him, Sherlock, August Osage County, Parade's End, Atonement... it is obvious to me that he is one of the greatest in generations.
---
作者: sparkling 時間: 2018-4-24 22:58 標題: 回復 #69 Rui 的帖子

Hi Rui,

Sure I would love to share everyone the movie I watched, my expression and feeling
after the screen. Probably that is the way l could say something here and the thoughts of what was the movie passage to tell audience.


The movie is called " Happiness in road" if i am not wrong in english. It was touchable in your
heart and smile on your face
Recommend!
---
作者: Rui 時間: 2018-8-9 08:21 標題: Unlikely and unlikable heroes

I have not watched many movies in the cinema lately. The humongous Avenger was impossible to avoid, and I enjoyed it and thought it was better than my expectation, knowing how many superheroes and CGIs they tried to put in. THe credit goes to the writing team who produced a coherent plot with humor and suspense.

BUt I also want to recommend a couple of very different films that have unlikely heroes? THe description of these heroes may be so unappealing that you may delay watching the films. A Stasi officer from East Germany who was part of the monstrous machine that spied on every citizen. A Nazi Lieutenant as part of occupying force in A French town. The first movie is THe Lives of Others, an all-time favorite movie of mine, which was highly praised. I recently watched Suite Francaise and thought it deserved more notice. I don't want to spoil the discovery of these films, but Just say both movies are deeply moving and showed the possibilities of love.
MAybe in real life, there are no such heroes, some may argue. In fact, Lives of Others was criticized for imagining a compassionate secret policeman. However, Suite Francaise was based on a book written by a Jewish authoress who died in the Nazi concentration camp in 1942. SHe wrote the book in secrete under occupation and hiding? She who suffered unimaginably wrote the unlikely hero, an ultimate testament to believing in the better side of human beings.

if you give these two movies time, you will be rewarded in discovering beautiful strong truthful acting and suspenseful stories.

RUi
---
作者: Rui 時間: 2019-1-2 10:11 標題: 回復 #72 Rui 的帖子. Happy New Year to all!

It's been months, and I watched a few good movies, but recently a lot more TV shows on Netflix.

Today, I want to talk about Far from the Madding Crowd (2015). Don't let the fact that the original novel was written by Harding in Victorian time make you think it is a movie about old days and traditions. What I love about the novel and this adaptation is that it has a thoroughly modern topic-- how to find Mr. RIght for an independent, vivacious woman. WHat I love about Harding is his portrait of female protagonists. in this novel, Bethsheba Everdene is strong, smart, willing to work hard, highly independent, but also makes plenty of youthful mistakes. In many novels, TV shows and movies, when a female lead makes mistakes, the negative consequences are often irreversible, life is ruined when you end up with a bad guy. Here, Bethsheba had to choose from three suitors, one offers charm and passion but a playboy, one is rich, kind and doting, one is strong, poor, honest and understands her. I think it teaches a great life lesson on how to choose Mr. Right and learn from mistakes. The acting of two main leads are superb, and the music and scenery has a wild beauty that is very suited for the story.




---
| | |
| --- | --- |
| 歡迎光臨 金城武.NET 討論區 (http://www.takeshikaneshiro.net/forum/) | Powered by Discuz! 5.0.0 |